Ниже представлен машинный перевод с сайта study.korean.com:
From August 25th to 27th, the 22nd [Korean Russian Science and Technology International Conference] was held at the Moscow Sokolniki Hotel under the theme of 'Enjoy the science — Create the future!' ] was held. This symposium is held every year for the purpose of providing a forum for academic exchange through cooperation and communication, as well as exchange of academic achievements and creative ideas between Korean scientists and experts in each academic field working in Russia, Korea, and the CIS (former Soviet Union). The scale of the organizers is huge as the event includes Russia, Korea and the former Soviet Union. It is held every year with the cooperation and support of the Russian Council of Scientists, the Kazakhstan Scientists' Council, the Uzbekistan Scientists' Association, the Korea Federation of Science and Technology Societies, the Korea Science and Technology Cooperation Center, and the Moscow Koryo Youth Movement.
Scholars and students of various fields and ages from more diverse regions are participating in this year's 22nd International Conference on Science and Technology for Koreans in Japan. This year, Korean-Japanese scholars from various fields such as science, technology, mathematics, medicine, and humanities participated not only in Moscow, but also in St. Petersburg, Baronez, Volgograd, Novosibirsk, Khabarovsk, Sakhalin, and Krasnayarsk. Some scholars flew 9,000 km, with 119 from Russia, 15 from South Korea, 5 from Kazakhstan, 5 from Uzbekistan and a total of 145 from Belarus.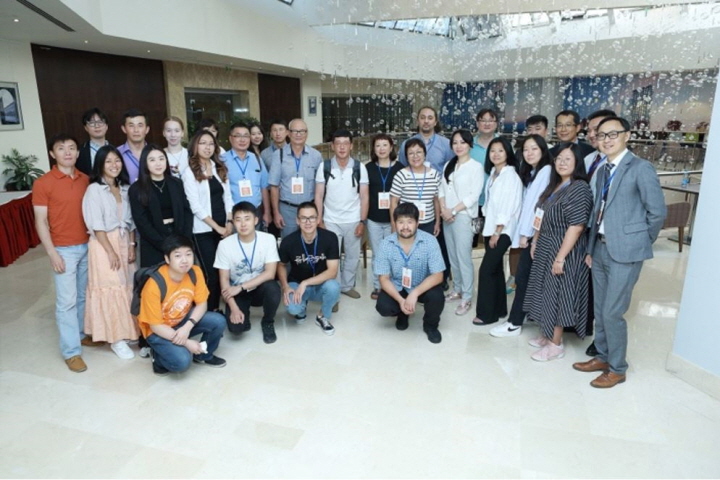 Despite the distance between Russia, Korea and the former Soviet Union, the Council of Korean Scientists in Korea has achieved remarkable growth over the past 22 years. Each year, members become more aware of the importance and necessity of collaboration and communication, and over time, parents, who are early members of the council, lead their grown children to councils and academic conferences. Therefore, every year, more and more children who are following in the footsteps of their parents, who are scholars, are attending together. The Japan Science and Technology Council is the venue for academic cooperation and communication that continues from generation to generation.
It is an era where the importance of 'sustainability' is emphasized. It is thanks to the outstanding leadership of Chairman Cho Kwang-chun of this association that the rivers and mountains move across the streets in the two changing times, and the scholars from Russia, Korea, and the former Soviet Union can continue to hold high-quality academic conferences every year. Chairman Cho Kwang-chun is leading the AHTOK (Ассоциация Научно Технических Обществ Корейцев, 'Antok') in Russian, or the Korea Science and Technology Council. He has a Korean name of 'Jo Kwang-chun' and a Russian name of 'Jo Dmitry' at the same time. Professor Kim Senya of the Department of Chemistry at Baronez National University, who leads this council together with Chairman Cho Kwang-chun, evaluates Chairman Cho Kwang-chun as 'an outstanding leader with cold intelligence and warm humanity at the same time'. Thanks to the leadership of Chairman Cho Kwang-chun, who strongly emphasizes the importance of cooperation and communication among Korean scholars, the Association of Korean American Scholars in Japan is achieving academic achievements, cooperation and communication through academic conferences every year.
After successfully completing the 22nd [Korea International Science and Technology Conference for Korean Residents in Japan], I met Chairman Cho Kwang-chun, who was preparing for a youth conference to grow into the next generation of Korean scholars in Japan, and asked for an interview on November 19-20. Chairman Cho Kwang-chun is a Russian overseas Korean who is playing an outstanding role in public diplomacy that brought scholars from all over the vast territory in their country of residence to one place through warm leadership.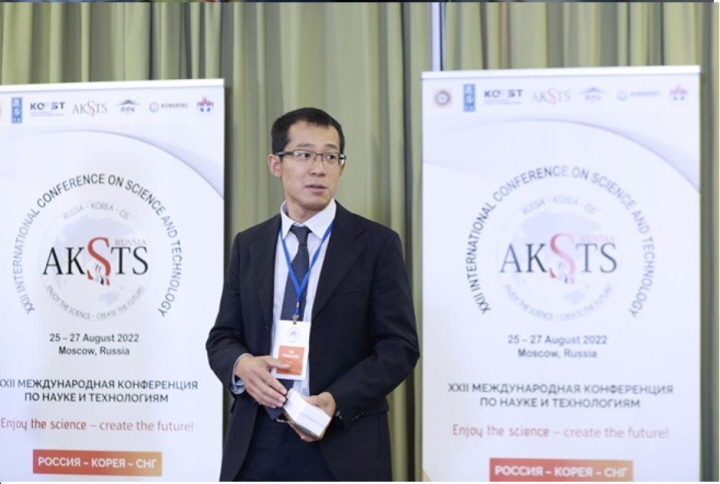 Question 1. Thank you very much for willingly accepting the interview. Please introduce yourself.
Answer 1. I was born and raised in Sakhalin. I came to Moscow to study at university. Currently, I am working as an assistant professor at the National Research University МЭИ (Московский Энергетический Институт Moscow Power Engineering University). My scientific interest is in the electric power industry, namely the storage of electricity and hybrid power supply systems as a renewable energy source. Currently, research in this field is actively progressing and developing worldwide. As a scientist, I also teach undergraduate and graduate students about my field of expertise. Also, I am the Director of the Advanced Training Center at the University of Bonn. МЭИ (Moscow Power Engineering University), where I have graduated and currently work, is a major Russian energy-related university, so employees of all major Russian energy companies receive advanced training here for a certain period of time.
Question 2. I am curious about how you came to have a relationship with Antok, the [Republic of Korea Science and Technology Council].
Answer 2. My relationship with Antok has been over 10 years. I first got to know Antok through an international conference, where she volunteered. After that, she attended various events in Antok, served as academic secretary and now serves as president. At that time, Antok officials got to know me through an Internet article, contacted me, and invited me to an academic conference. I gladly responded to that invitation, and it is thanks to you that I am where I am today. You might think it's a coincidence, but I don't think it's just a coincidence. After graduating from college, I created a site on the Internet to introduce myself and my interests. Meeting Antok and various experiences through the council have made me who I am today and have been a great help in my life.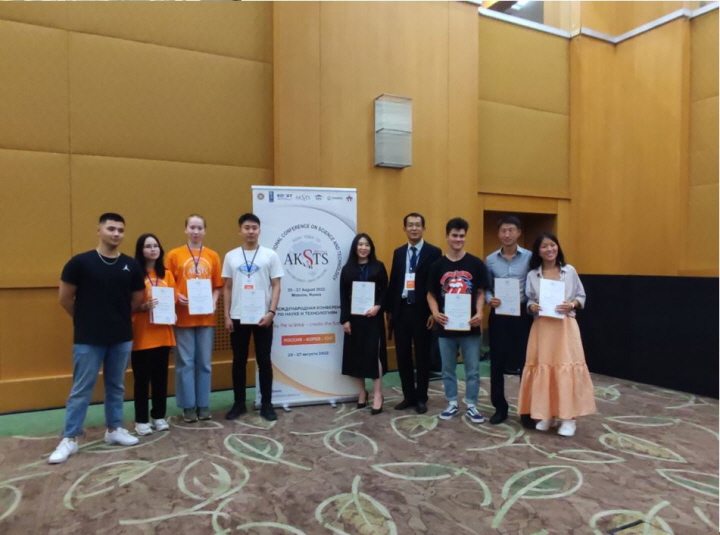 Question 3. For better understanding, I will name Koreans overseas Koreans born in Russia as Koryoin, and Koreans overseas Koreans who immigrated from Korea. Antok was founded by Korean scholars working in Russia and the former Soviet Union in the CIS region, and Korean scholars are currently collaborating. What impact did Antok have on Korean scholars and young Koreans? I heard that the chairman is very proud of Antok, and I wonder why.
A3. The 4th and 5th generation Koreans are quite assimilated into Russia. They are closer to Russians than Koreans. As the years went by, this generation of Goryeo people entered the academic world, and their relationship with Korea became estranged. However, both Koreans and Koreans are of the same ethnic group. We need to collaborate and communicate with each other. This is our strength. Events and international conferences hosted by Antok maintain and develop a Korean identity for Koreans living in Russia, Korea and the former Soviet Union, and build and maintain professional relationships with Korean colleagues living in various former Soviet regions as well as Korea. It helps to For this reason, even cities 9,000 km away attend international conferences. International conferences hosted by Antok every year are attended by more diverse regions and diverse generations of Koreans.
I am proud of Koreans who strive for education in spite of difficult living conditions. No matter where they live, Koreans put a lot of effort into their children's education. As a result, Koreans from Russia and the former Soviet Union are actively working in Russia as professors, scientists, and experts in their respective fields. The parents' generation, who are members of Antok, are proud of their children's generation, and Antok is contemplating ways to raise the status of Koreans through generations. Currently, Antok is making the following efforts to help foster the next generation of proud Korean leaders.
• Every year Moscow hosts the Math Olympiad for Korean students, which motivates students to work hard in math and other subjects.
• Host an annual youth science conference to develop leadership skills and stimulate students' interest in scientific research.
• The annual scientific and technology conference is held for Koreans in Russia-Korea-CIS to provide an academic forum where scientists, professors, and students in each field can share their opinions and ideas with experts.
Most importantly, more and more people are supporting, encouraging and participating in Antok activities. Most people who first attend an event hosted by Antok will also join Antok for subsequent events. Antok has the power to sustain. This is the 22nd year of the international academic conference, but Antok was founded more than 30 years ago. During this time, Antok became not just a scientific conference, but a gathering for more than 300 people from Russia, the former Soviet Union and now Korea, who I think are already part of the family. Experts in science and other disciplines and the next generation of Koreans who are currently studying but will soon lead the next generation are creating friendly networking, collaborating and communicating with each other. Antok academic conference is where senior Antok seniors who have already achieved great success in their field and have retired with their children and grandchildren attend the Antok conference because they are convinced of the positive impact of Antok.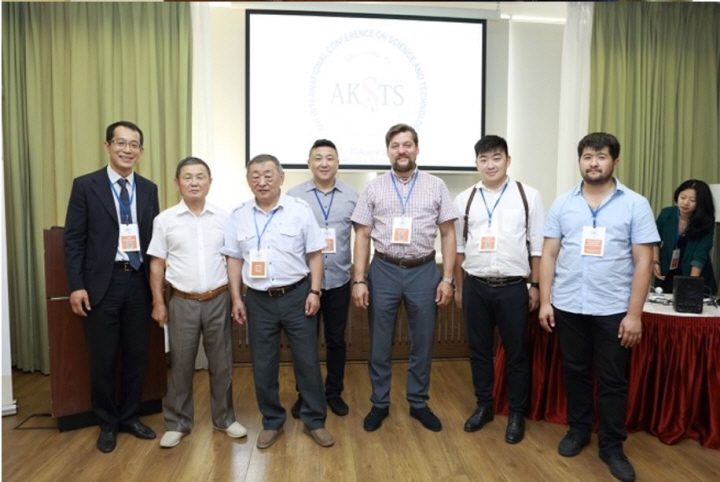 Q4. Antok, which initially started as a Korean Association of Scholars, is now working with Korean scholars and also with Korean government agencies. I know that Chairman Cho Kwang-chun played a major role in this process. What is the significance of this cooperation and communication in your opinion?
Answer 4. The Republic of Korea learned through Antok that the Council of Korean Scientists in Korea was established in Russia. In 2022, for the first time this year, the Ministry of Science, ICT and Future Planning of the Republic of Korea awarded prizes to Korean scientists who raised the status of the Korean people in Russia and the CIS countries and made tangible contributions to science. For many years, our companion, the Korea Federation of Science and Technology Societies (KOFST), has been inviting and supporting young scientists, scholars and students who are members of Antok to the Korea Forum in Korea. In addition, by co-hosting the international academic conference and science and technology conference held in Moscow from August 25 to 27 this year, we are establishing active communication and cooperative relationships with Antok. After Russia and the Republic of Korea established diplomatic relations in 1991, many institutions including Antok were established in Russia. Antok's unique characteristics and strengths are that our members are close not only in the cultural code but also in the spirit. Antok does not distinguish between Koreans and Koreans. Antok is a gathering for all Koreans living or working in Russia, as well as anyone interested in interacting with us. It is a very important task for Antok to involve scientists, experts, and students from Korea, and to communicate and collaborate with them. This will reduce the cultural and language barriers that exist between us and promote more effective interactions between Antok members and scientists in Korea and around the world.
Question 5. What role should Antok play so that future generations can grow through Antok?
A5. For there to be development, there must be an influx of young people. Continuity and motivation are essential for young people to agree and permeate with the values ​​and purpose of existence pursued by Antok. To do this, young people must be directly involved, accountable and empowered. For the development of Antok, we try to transcend generations. Don't be bound by generations. So, Antok is maintained by various generations playing their respective roles. The key to Antok's sustainable development is the functional system of the organization that does not depend on the president. There are regular meetings and academic conferences hosted by Antok. However, even the 'regular' are fluid and changeable and must be updated in order to evolve. Currently, some Antok events and conferences are run by young generation leaders.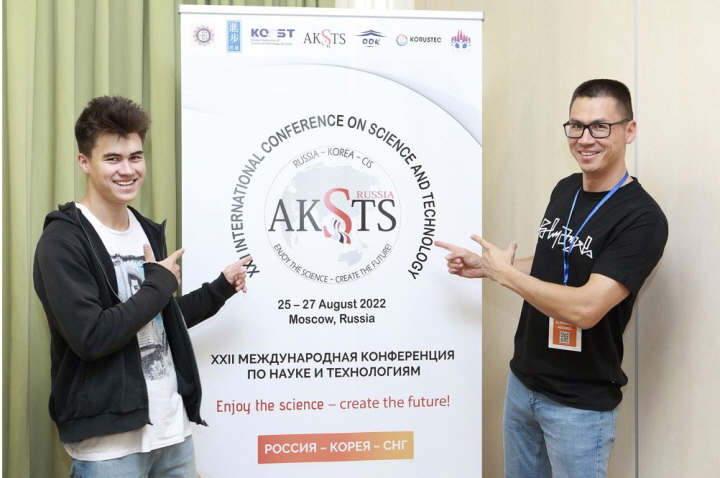 Question 6. What are your plans for the future development of Antok?
A6. Currently, there are three main areas that Antok is paying special attention to as part of its future growth.
• We intend to expand win-win cooperation with Korean scientific and educational institutions. We are exploring ways to expand active and positive interactions with KOFST, KIST, and KITECH, and gather best practices based on this experience to further expand and build relationships with other organizations.
• In order to develop Antok and grow into a more influential Korean Association of Scholars, we are trying to explore cooperation with sponsors.
• Effective regional distribution and the role of each region are important for the development of Antok. Currently, Antok has branches in 6 regions from Moscow to Primorst Krai. Since Russia is a country with a very large territory, it is necessary to make efforts to narrow the regional distance. Each branch is preparing to hold at least one event and conference every year. This will allow Antok to be known in the cities around the branch and create an opportunity for new members to be recruited from more diverse regions. There are still many people who do not know about Antok's existence, but nevertheless, Antok, which is joined by scholars from abroad, has become a great source of pride and pride for Koreans in Russia.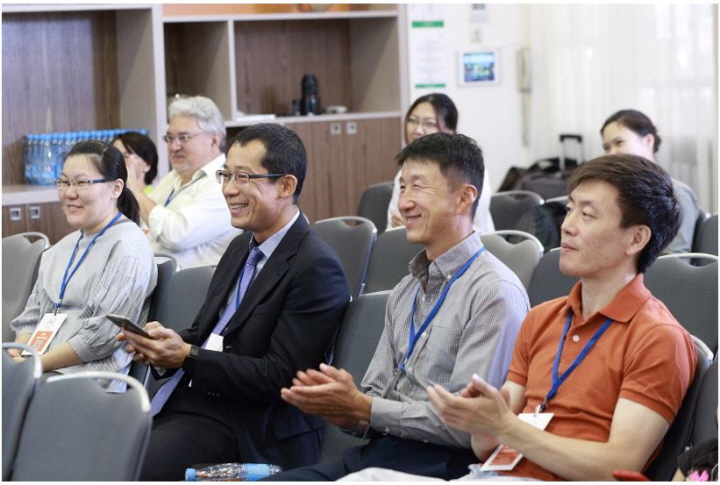 Antok is a proud gathering of Koreans who have achieved academic achievements in their fields of study in Russia and the former Soviet Union, beyond the academic gathering of the Korean Society for Science and Technology in Japan. As Koreans, a minority ethnic group in Russia, you can guess how much hard work and passion they must have put in their place. From the image of Chairman Cho Gwang-chun, who valued and welcomed each and every Sosu-ra, he was able to imagine a future where water droplets gather to become the sea. Although it cannot be said that they have achieved tremendous achievements with 300 members in 30 years from a numerical point of view, they are playing a beautiful role just by opening a forum for cooperation and communication since the establishment of diplomatic ties between Russia and the Republic of Korea. . Through an interview with Chairman Cho Kwang-chun, the leader of Antok, who is evaluated as having a cool mind and a warm heart, I came to support Antok even more.
From Moscow to Sakhalin, I hope that more and more proud and beautiful Koreans will be produced through Antok, who will inform Korea in each field.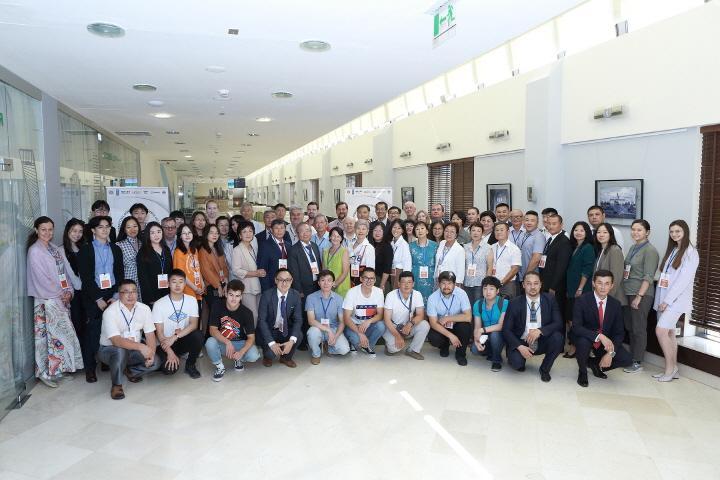 Seo Ji-yeon,